a little more about me...
I'm currently Lead Developer at IDEAS in downtown Orlando (formerly located on the MGM/Disney Hollywood Studios Backlot).   Please browse the site to see some of the projects I've worked on, including dynamic websites, mobile apps, flash games, eLearning courses, museum exhibits, multi-touch kiosks, custom physical interfaces, and even music featured on MTV, VH1 and Adult Swim.
Physics-Based Flash Game
Each year IDEAS puts together a new birthday card for all of their clients.  For 2010, I had already been playing around with a physics engine called box2d, so I suggested a game which made use of that.  Within a few days after some brainstorming, Gift Stacker was up and running.  The goal is to stack your presents as high as possible, without letting them tip over.  At the end of each game, the player sees a line which marks the highest they've stacked so far (along with a bar for the all-time top score), which makes the game very addicting.  This was created in Actionscript 3 for Flash Player 10 using FlashDevelop and the Flash IDE.
Music Video Compositing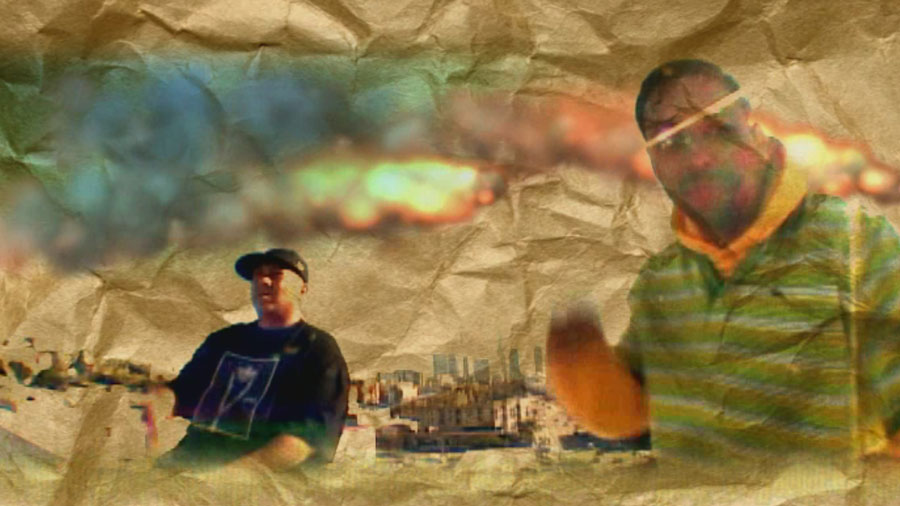 This was a short demonstration of compositing effects for the Likwit Junkies' (Defari & DJ Babu) music video "One Day Away."  New assets were created in Photoshop, and then all of the compositing was done in After Effects.  The footage was supplied to me as a DVD in 4:3 format without any effects whatsoever.  I added masking, particle effects and time-remapping using Expressions (scripting language for AE) to simulate a video "scratch" effect.
Real-Time Flash Audio Visualizer
When Flash 9 and ActionScript3 came out, I was scrambling to learn as much as possible.  I took part in (and won) an online competition on Adobe Flash Evangelist Lee Brimelow's site The Flash Blog, to see who could make the coolest example.  It was humbling, and a great learning experience.
read more...
Interactive Flash Shooting Game
For 2009, IDEAS created their first game-based Holiday Card.  We knew it had to be addictive, and easy to play without a lot of instruction.  Our art director, Millo Aldea, designed all of the artwork and I programmed the gameplay.  The finished game was called "Snow Cannon," and featured a high-score list and even cheat codes (which disqualified you from saving a high score if you used any).  The card was a huge hit, and a lot of fun to make.  I used the Flash IDE and FlashDevelop to create this in Actionscript 3.
Website, Blog & Forum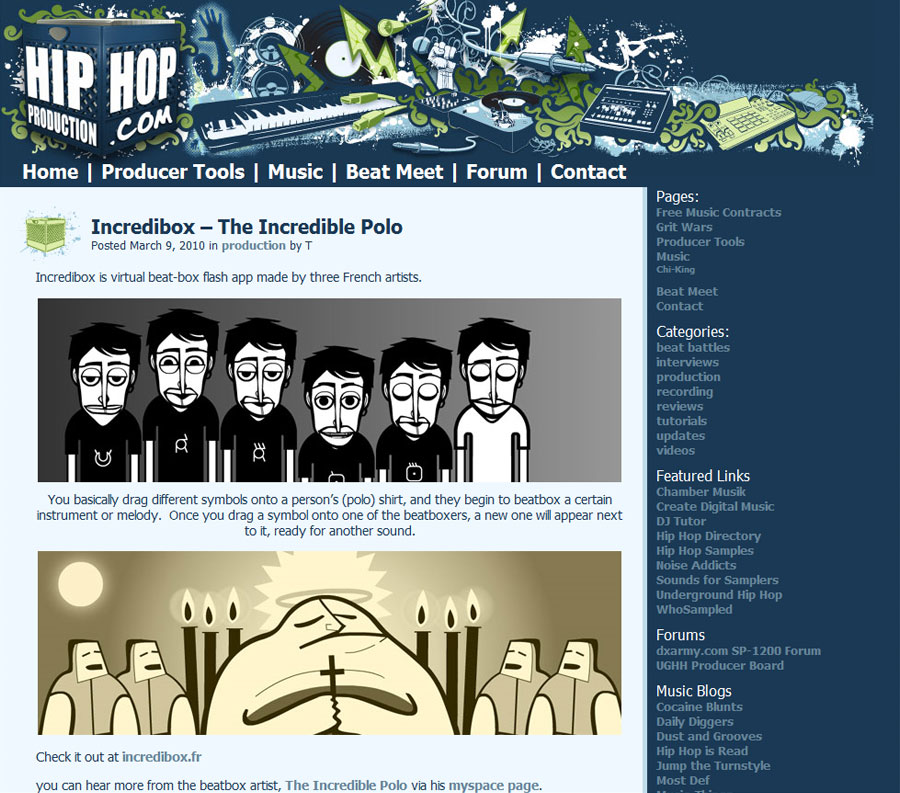 HipHopProduction.com is a personal website that I have been running since 2003.  It originally started out as a place to host music and lyrics for online competitions.  Since then, thanks to constant updates and smart use of SEO, it has evolved into a top search engine result on google, yahoo, bing and other engines, aside from being a valuable resource for a large community of music producers.  The site runs off a highly customized WordPress theme, which I also integrated into a custom Simple Machines Forum theme.  I commissioned my good friends Hope Krokidas and Andy Koconis of Main Sail Design to come up with the artwork, while I got to play the role of creative director and programmer.  After a few months of hard work, revisions and long nights of coding in php, mysql, html and css, I'm very pleased with the result - which is a seamless integration of wordpress and a third-party forum, which loads in all major browsers.