03/23/2012
So I attended my second meetup ever this week, and even got to present on some useful resources for wordpress developers, designers and general users.  Here is a quick recap of my presentation, along with a few other things mentioned at the meetup.
5 Useful Resources (for WordPress)
My topic was "5 useful resources" for wordpress, and originally I was going to start off with version control with svn or git - but I later decided to tone it down a little and focus on things that would help non-developers (which ended up being a good decision).  Here's what I finally settled on:
Balsamiq Mockups is an AIR-based cross-platform program / web-app with the sole focus of making the conceptual design process smoother.  It allows you to focus on the main elements of a website (or app) without getting caught up in the small trivial details.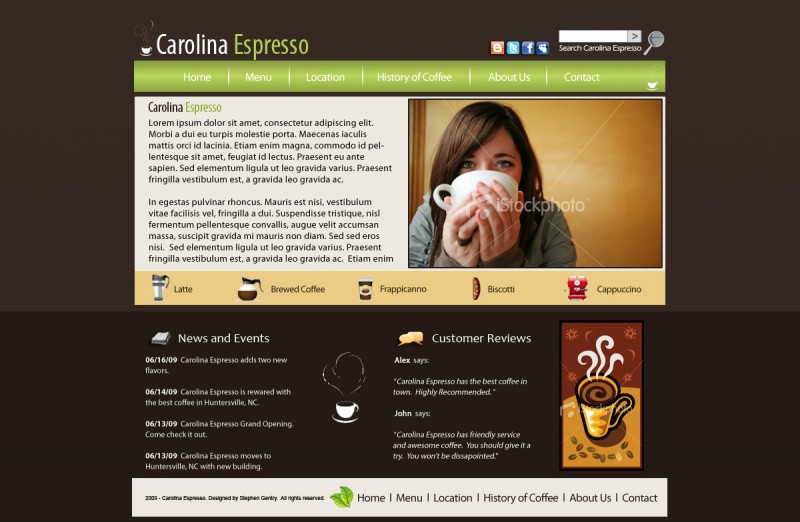 Here's a good example of how Balsamiq can be useful.  The design above (credit: http://dhrandy.deviantart.com/gallery/#/d24j5v8) is a typical mockup you may create for a client or yourself.  If the client isn't picky about design, then this can be a very fast way of getting things done.  However, if you present a website mockup in the beginning stages, and really just want to get the layout down as opposed to the final design - then sometimes you can get caught talking about what fonts to use, gradient colors, which images to use, etc.  I've been in countless meetings that had to wrap up without much progress because of so much focus on these trivial details early in the process.  Here is why Balsamiq Mockups is so awesome.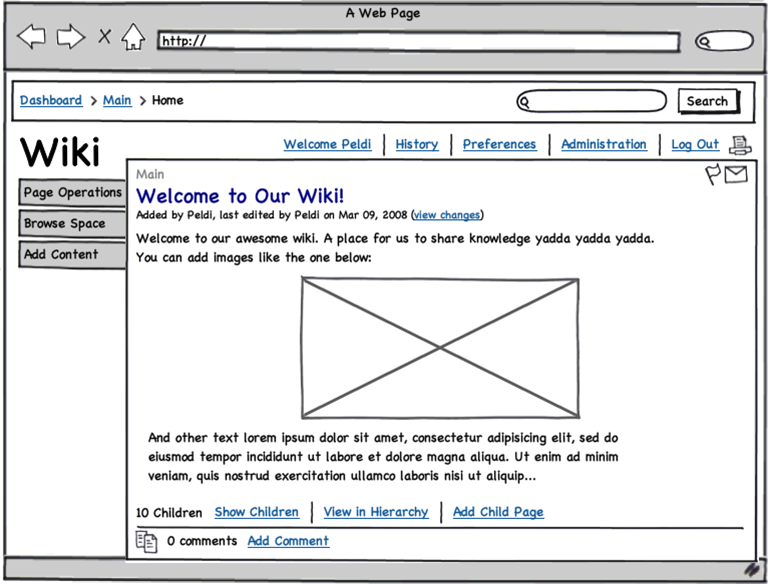 As you can see nothing on this mockup can be taken literally, and instead of discussing gradients or logo treatment, we can focus on the overall design first.  This is one of the most useful tools I've discovered in the past few years, and it truly does make life much easier.  It's  extremely easy to use, so that non-designers and non-developers can flesh out ideas in detail, without getting overwhelmed or losing their concepts in translation by technoical jargon.  Most of the time, the benefit of using Mockups can be seen instantly - the first project you use it on.  It's a paid product, but there is a free 7 day trial, which should be more than enough time to decide whether it's right for you or not.
LastPass helps you deal with the endless number of passwords to keep track of.  Aside from personal passwords to remember, some of us may also have long lists of personal or client blogs to manage.  Not just that, but to be secure about it - each password really should be unique.  Oh, and passwords should not be kept in plaintext files.  So what the hell is the solution?  This one is easy.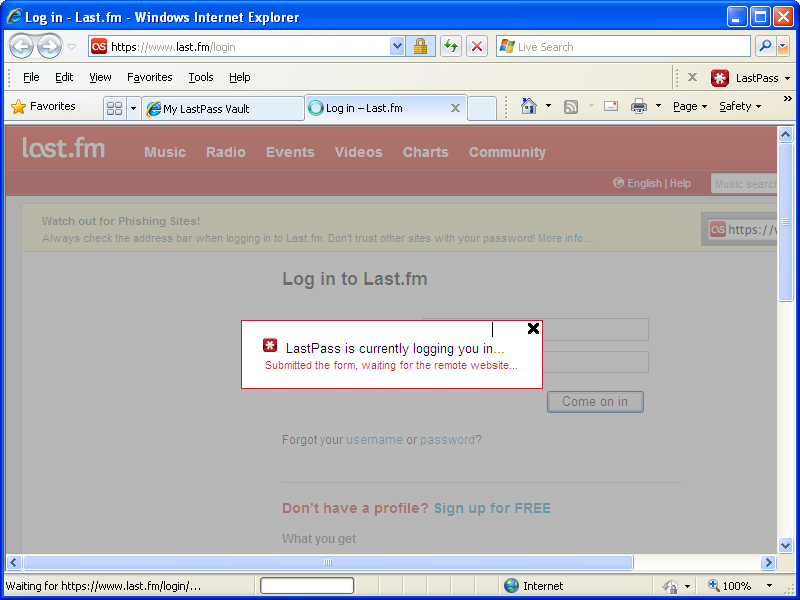 LastPass not only keeps track of all your logins, but it can login automatically for you across all browsers, platforms, and mobile devices.  If you have an internet connection, you will be able to login to any website you need to.  It's pretty self explanatory and well worth looking into.  A couple people at the meetup mentioned similar solutions like KeePass, which is essentially the same idea however LastPass is used strictly within a web browser, and stores passwords for websites.  KeePass and similar programs can actually store much more information like credit cards, serial numbers, etc. however I haven't found anything else out there which is as easy to use as LastPass.
 #3: Using a VPN (Virtual Private Network)
Every once in a while, a site that should be up, just magically goes down.  No response, nothing.  Also, sometimes a site will look fine to me but a visitor or client will swear they can't get to it.  Is it cached?  Network problem?  Who knows?  The very first thing I do is check a website called "DownForEveryoneOrJustMe.com" although it's also got a much shorter URL:  IsUp.me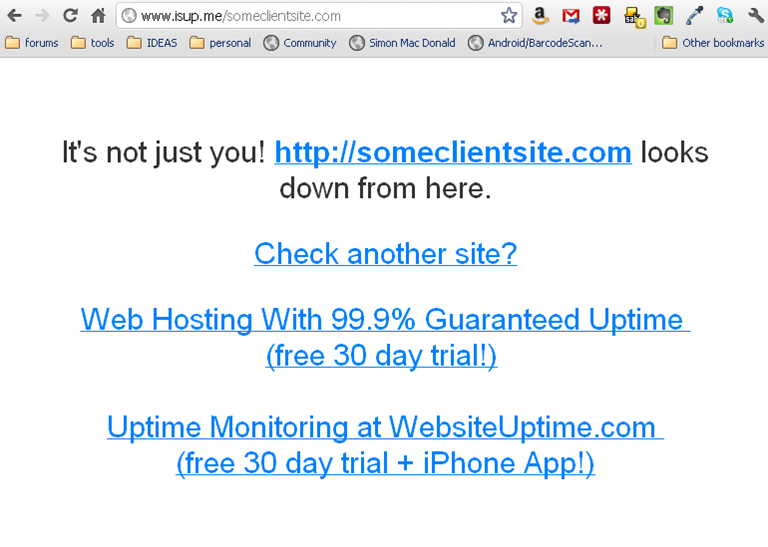 Most of the time, the site is up and there is just a temporary network issue somewhere along the line.  However, if you are ever wondering if a site is being blocked, filtered, or just down for you - this is a quick way of determining the answer.  That brings me to the real solution though, in case you are being filtered or blocked for some reason, VPNs can help out a lot.  To anyone that has to work behind a firewall or in secure environments this isn't anything new - however even if that doesn't describe you, VPNs can be incredibly useful.  The solution I currently use is WiTopia, since they were rated best on Lifehackr and had very competitive prices.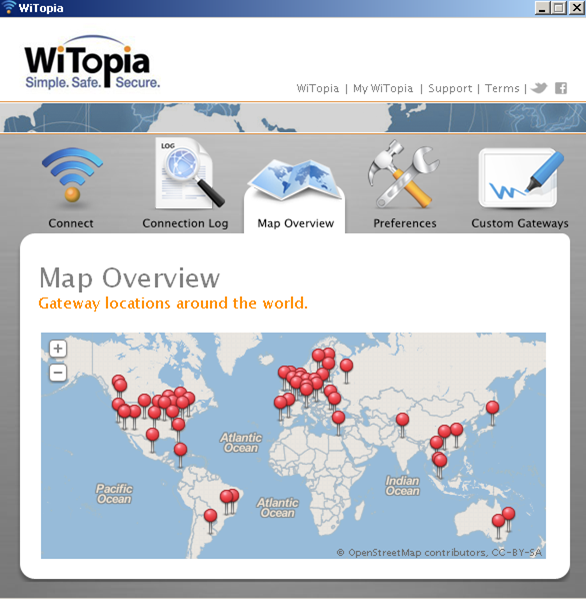 The other big advantage of WiTopia was the number of locations you can connect from.  Basically, your internet connection is routed through one of these locations, so you can bypass caches, firewalls, and see for yourself if there are problems with your website.  Not to mention, this also allows you to access sites that are otherwise international.  If you've ever tried accessing American media from overseas and been blocked due to copyright laws, this fixes that as well (and vice versa - as someone asked if this would allow you to watch BBC videos online from within the US - yes!).
#4: Dropbox + Portable Apps
Another Resource which is part of my everyday routine is Dropbox, especially in conjunction with portable apps. In a sentence for anyone not familiar - dropbox is basically a folder that keeps all files inside of it synchronized across your computer, laptop, mobile devices, etc.  Traditionally it's used for sharing documents, backing up files, etc. However it can also be used as a "usb thumb drive" that sits in the cloud, which you can install software to.

The specific software I mentioned was HeidiSQL, Notepad++, and FileZilla, although here is the full list of portable apps I have installed on my dropbox:
FileZilla (FTP/SFTP/SSH client)
HeidiSQL (SQL client)
HostsMan (edit windows hosts file easier)
PuTTY (telnet/ssh client)
Skype (instant message client)
A great resource for more apps is PortableApps.com: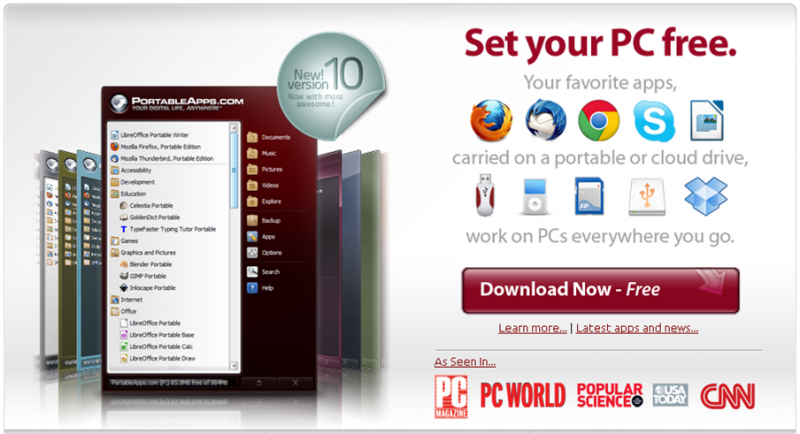 #5: WordPress Migration Script
Here's a scenario that can be a pain.  If you are putting together a wordpress site locally on your machine before pushing it to a production server, during the database migration any text referencing your old localhost address could still need to be updated.  The Migrate script makes that much easier.  All you do is enter the current URL, then the replacement URL, and hit go.  The script will detect any changes that need to be made before asking you to confirm them.  This is also very helpful for moving a blog to a new domain name.
https://github.com/ErisDS/Migrate

Bonus! WP Smush.it
This was something I had never heard about before the meetup, and an awesome tool I've already implemented on this website: WP Smush.it.  It basically just compresses all of your image files for you, and can do it in one big batch.  Within 5 minutes I had installed it, and used it to compress all uploaded images pretty easily.  Highly recommended!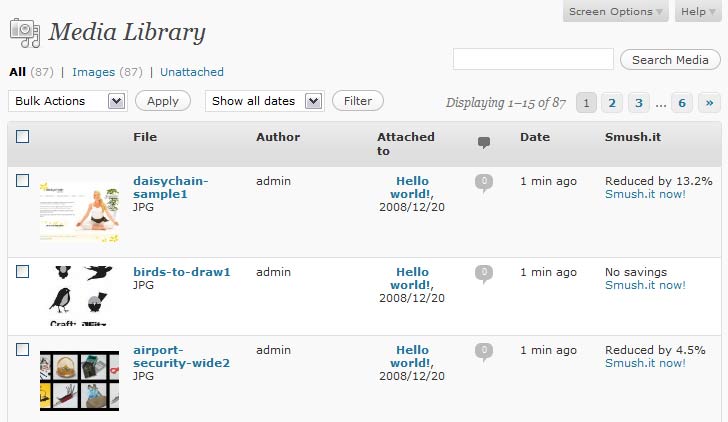 Conclusion
The wordpress meetup was great, and I'm looking forward to many more meetups in general.  BarCamp Orlando is next month as well, which is like a 100 meetups in one, spread all over downtown Orlando bars and pubs.  I'm not sure how many locals check out my blog, but if you're in town - make sure to be there!
comments